Tecnam 'SNAP' aerobatic Light Sport Aircraft AERO 2013 Friedrichshafen will see Tecnam not only launching its all new low-wing Tecnam 'Astore' LSA  but a number of other new Tecnam innovations developments, including the Tecnam 'SNAP' aerobatic LSA.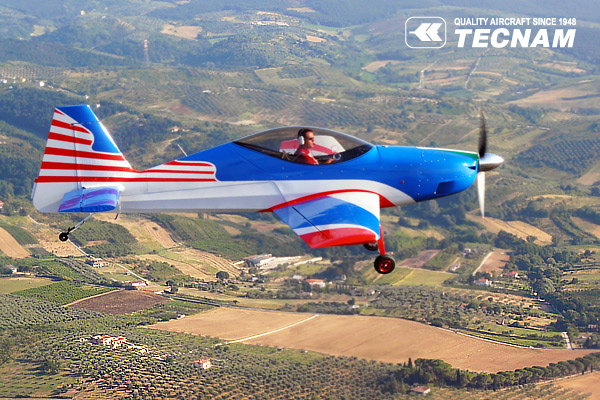 Created by Fabio Russo, Tecnam's Head of Research and Development, the single seat, low wing, Tecnam 'SNAP' is now available as a LSA, ULM or Experimental category aeroplane.
Designed as both a fun and sporty plane, pilots of the Tecnam 'SNAP' enjoy an aerobatic aeroplane with a high power to weight ratio (comparable with unlimited aerobatic category airplanes), coupled with low purchasing and operating costs.
The Tecnam 'SNAP' is specifically designed to ensure that 'sporty' pilots can now also enjoy the pleasure of flying a Tecnam aeroplane. The Tecnam 'SNAP' offers incredible performance and is easy to fly for anyone having a basic taildragger experience.
For 65 years Tecnam has built its reputation through the development of innovative, stylish and affordable aeroplanes for all aspects of General Aviation flying. The Tecnam 'SNAP' offers aspiring aerobatic pilots a wonderful flying experience.