Award winning Tecnam P Twenty Ten en route to full certification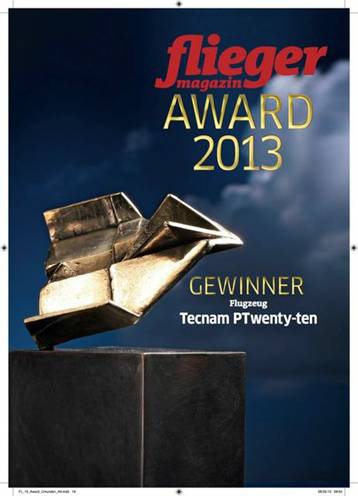 Readers of Germany's Fliegermagazine choose the four seat, single engine Tecnam P Twenty-Ten to receive it most prestigious award for the best general aviation aircraft at Aero 2013, Friedrichshafen.
Well into its flight certification programme, the Tecnam P Twenty Ten was flown from Capua, Italy to Friedrichshafen, Germany by Tecnam's Chief Test Pilot, Captain Marco Locatelli. The 490 Nm flight across the Alps took a total of 4.5 hours, at an average cruising height of 10,000 ft.